On Thursday, September 28th, I attended a program at IT Creswell Middle School of the Arts honoring Mrs. Nita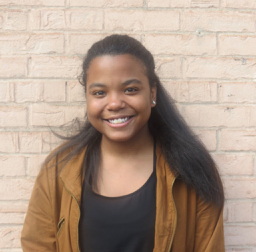 Smith and her choir program. Because of their hard work and talent, they received a $20,000 grant from VH1's Save the Music Foundation. They also received a Casio piano, as well as three practice keyboards. The choir members were all very mature in their sound and presentation, as well as their responses to all of the interview questions. The representatives from Metropolitan Nashville Public Schools (MNPS), VH1, and Alex and Ani (the other grant partner) all seemed to be very pleased. The choir reminded me of my past years in the MET Singers, and it made me miss being involved in one.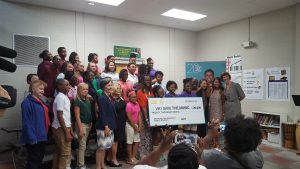 Fortunately, Mrs. Smith and the choir weren't the only ones who benefitted from this event, fortunately. I've always been incredibly shy and introverted. I'm not a fan of networking and getting to know new people. However, I must say that I've gotten better about it in the past year. With a gentle push from executive director MCH and a couple of MET parents, I went and asked the representative from VH1 for her contact information, because it's always good to stay connected. Not only did she give me her information, she also told me about an internship program they have over the summer in New York City. After she left, we all naturally got super excited and began to brainstorm ways to get me to New York for the summer. I also got a really nice charm bracelet from the Alex and Ani representatives. My first event as a MET intern was overall very rewarding, not just for Creswell, but for myself as well.
About Angela:
Angela Pinnock is a current Freshman at Fisk University where she studies Political Science. She is a former MET SInger, having participated in the program for ten years. Angela now serves as an intern for Choral Arts Link, and volunteers at MET retreats. As a result of being a runner-up for the Princeton Prize in Race Relations, Angela is also an intern for the Public Library Association.